This is Topro Elektronikk
Topro Elektronikk is one of Norway's leading partners in electronics production and electromechanical assembly and is therefore a sought after supplier to many different industries.
By the way, did you know that our products are in everything from toys like the Playfinity game, NDT equipment from Dolphitech and Elop to satellites orbiting the Earth? Our ability to tailor solutions, from product development and prototyping, to production and testing, makes Topro Electronics the perfect partner.
Or as we would call it: Your reliable partner. Reliability is important to us! Be confident that our expertise and experience in electronics production will help you achieve your goals!
Ever since 1964, caring for others has been important to us. The origins of Totenprodukter, which was established as an adaptation measure for residents in the Gjøvik / Toten area, continue to this day in Topro Kompetanse. Our sister company takes care of and gives people the opportunity to have a meaningful everyday life, whether it is permanent work or work preparation to give the individual a way back to working life.
This basic idea, about caring for others, lies in our history and it controls how we think. The customer must be taken care of. The customer should be confident that we do everything for the customer and that we are reliable and trustworthy. Throughout our history, Now and in the future!


Contact us
Didn't find what you were looking for? Send us a request and we will try to answer your equiry as soon as possible.
---
---
Contact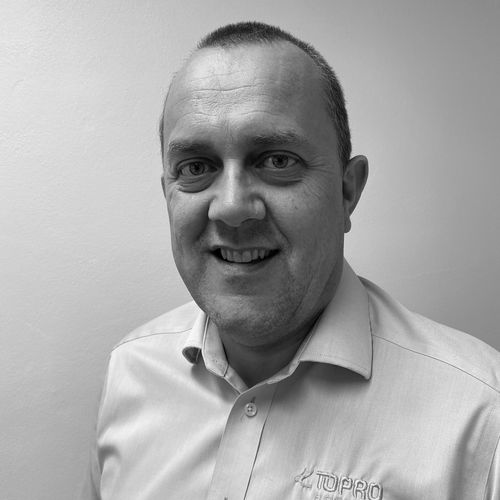 Ole Halvor Wøien
Salgsingeniør